Free Gift Packaging
Here at Love Is A Rose, we are truly a one stop shop! All of our gifts come in beautiful gift boxes or gift packaging! This makes it incredibly easy and convenient to send your gift anywhere in the world and wow that special someone.
When we ship your gift, we pack it into an unmarked corrugated shipping carton for those who are trying to make their gift a surprise. The return address on our shipping labels have our business name, Sid Fey Designs, to further help keep the surprise alive.
See Gift Box Pictures Below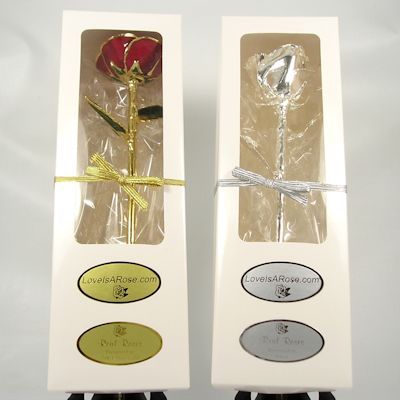 This is our single rose window gift box that allows the rose to be protected and displayed quite beautifully. We use these when a customer does not order a vase or stand.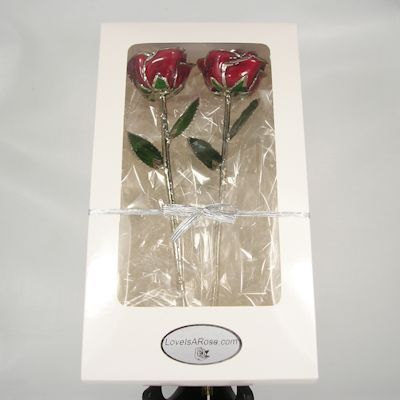 This is our two rose window gift box. This works just like our single rose window box and we also use these when a customer orders two roses without a vase or stand.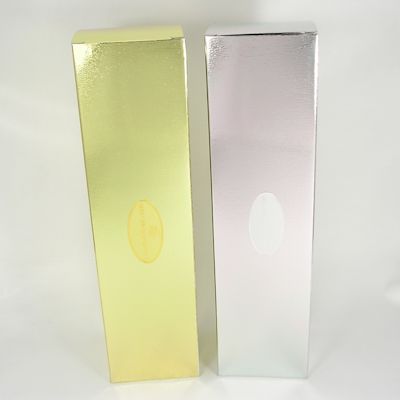 These are our gold foil and silver foil gift boxes. We use these when a customer orders a single gold rose, platinum rose, or silver rose and they order a vase to display their rose.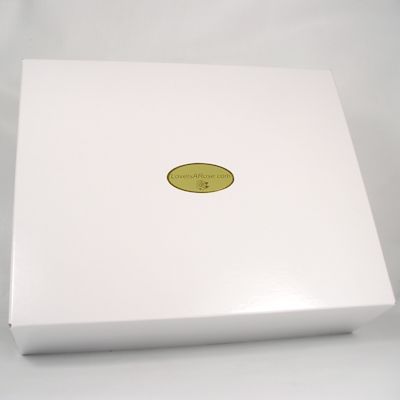 This is a larger white gift box we use for shadow boxes, half dozen rose bouquets, or dozen rose bouquets. When you order a dozen roses, we use two gift boxes with six roses in each box.